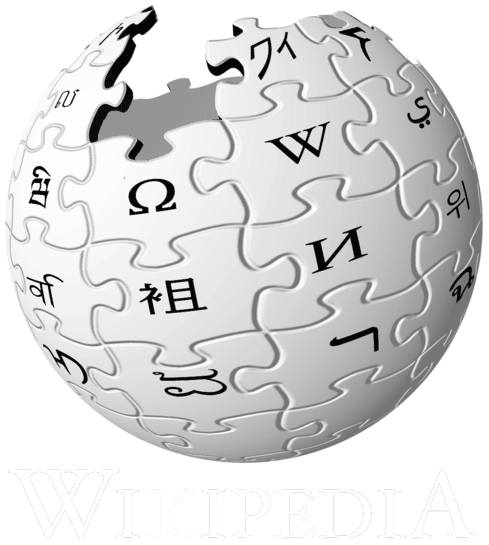 Daniel Horvath was born in Russia, to Hungerian-born Valentina Horvath and Russian-born Andrey Panchenko. He is of Hungarian, Russian, Polish, German and English descent.
He began preparatory school in Russia and by the time he was 14, he attended Bording Shool in Malta, where he graduated with honors. He continued on to the University of Business ( ESEI, Barcelona, Spain) and graduated in Business Administration at Staffordshire University ( England ). After that he graduated from the Academy of Dramatic Art in Barcelona, Spain ( Nancy Tuñon ) 2013. He joined Larry Moss Studio in Los Angeles ( 2014 ) and worked with Larry Moss.
Whilst at Staffordshire University, he was seen by an agency from Madrid and was signed. Following this, he was cast in his first television role in Aída (2005). After some years of work in a local Catalan series La Riera (2010) he was discovered by agent Ramón Pilacés. He was given a small role in Kamikaze (2014) and then in Project Lazarus (2016).
He was invited to the Cannes Film Festival 2015, where he presented a short movie as the lead role Washakie y el chico de las manos mojadas (2015)
After Cannes in 2015 he participated as an international jury in the FILMETS Badalona Film Festival in Barcelona Official website, together with Isona Passola, president of l'Acadèmia of the Cinema Català.[9]
He was in the Antenna 3 at the series "Searching Of North" (Buscando el norte) and in the feature horror film FRAMED by Marc Martínez and in 2017 in Amaranthdirected by Mark Schoonmaker in Los Angeles.
FACTS
Heigh: 5′ 11¨(180 cm)
Weight: 176 Lbs (80kg)
Hair color: blond
Eyes: blue
Language: Russian (mother tounge), English (fluent), Spanish (fluent), Catalan (basic)
FILM/TV (selection)
2017 The Show. Karl, Producer: Luc Besson. Dir. Jan Kounen BLACKPILLS
2017 Amarath. Andrew Mottola. Dir. Mark Schoonmaker ( in-production )
2016 Impacto. Sigur. Dir. Hector Romance
2016 Framed. Maurice. Dir. Marc Martínez ( in-production )
2016 Savant. Nick. Dir. Javi Araguz ( in-production )
2016 Buscando El Norte. Jürgen. Antena 3
2016 Project Lazarus. Secondary. Dir: Mateo Gil
2014 Kamikaze. Secondary. Dir: Álex Pina.
2014 LaRiera. Dimitri. TV3
2013 Aida. Cast. Globomedia, Telecinco
2009-2010 Take zero and to play. ToroTv-Telecinco.
2006-2007 Boom. Channel Presenter Malta Int
2005-2007 All we are here. Channel series, Malta
SHORT MOVIES
2017 EXILE. Ville. Dir. Xavier Rul
2016 Blood Bonding. Dir. Xavier Rull. Crypt TV
2015 Encounter with a Mirror. Dir: Germán de Diego
2014 Washaki y el chico de las manos mojadas. Dir: Eric Monteagudo and Orió Peñalver
2013 Hamlet. Bande a part
2012 Jimmy Karont. ITES
2012 SECTION 8 – driver. ESCAC
2012 The Devil's Advocate. paper – Attorney Moises. ESCAC
2011 The bill calls all doors. ESCAC
2010 GIFT "lover". UACE
2010 Unstable. International University of Catalunya
2010 Magic Powder. ESCAC
2009 En el nom d´una morta. UAB
THEATRE
The time and Conways (J.B.Priestley), Robin Conway, director Jordi Oliver – 2013
ADVERTISING
Head & Shoulders con Lionel Messi – 2013
Grefusa Natuchips – 2013
Edreams – 2013
Wolsvagen – 2012
Diesel fragrance –United States 2010
Chiesi – Juice Anion-Finland 2010
TRAINING
LOS ANGELES
LARRY MOSS STUDIO – Acting Coach Larry Moss Workshops
Acting for film, Scene study, Acting for TV, Improvisation, Meisner, Shakespeare, Method,
Combat for film, Voice, Movement, Monologue, Audition technique, Film craft, Editing
AUDITION TECHNIQUE – Bernard Hiller/ L.A  Acting Coach
SPAIN
Nancy Tuñón and Jordi Olivier acting academy – Barcelona
Master class of camera by Dinamic Agency – Barcelona
ITALY
Interpretation and acting technique with Baz Luhrmann  and Paul Haggis
INVITATIONS
2015 – Cannes International Film Festival
2015 – San Sebastian International Film Festival
2015 – Sitges International Film Festival
2016 – Berlinale Film Festival
INTERNATIONAL JURY
2015 – INTERNATIONAL FILM FESTIVAL FILMETS, BADALONA, SPAIN
2016 – INTERNATIONAL FILM FESTIVAL TANGIER, TANGIER, MOROCCO